Hello Dolls!
I know its been a few weeks but man the holidays get crazier and crazier every year. MERRY CHRISTMAS!!! I hope you all got the things you asked Santa for and even more importantly I hope you got quality time with your families.
Christmas eve I was so excited to open my mailbox and see a package from Influenster. Another VoxBox yay!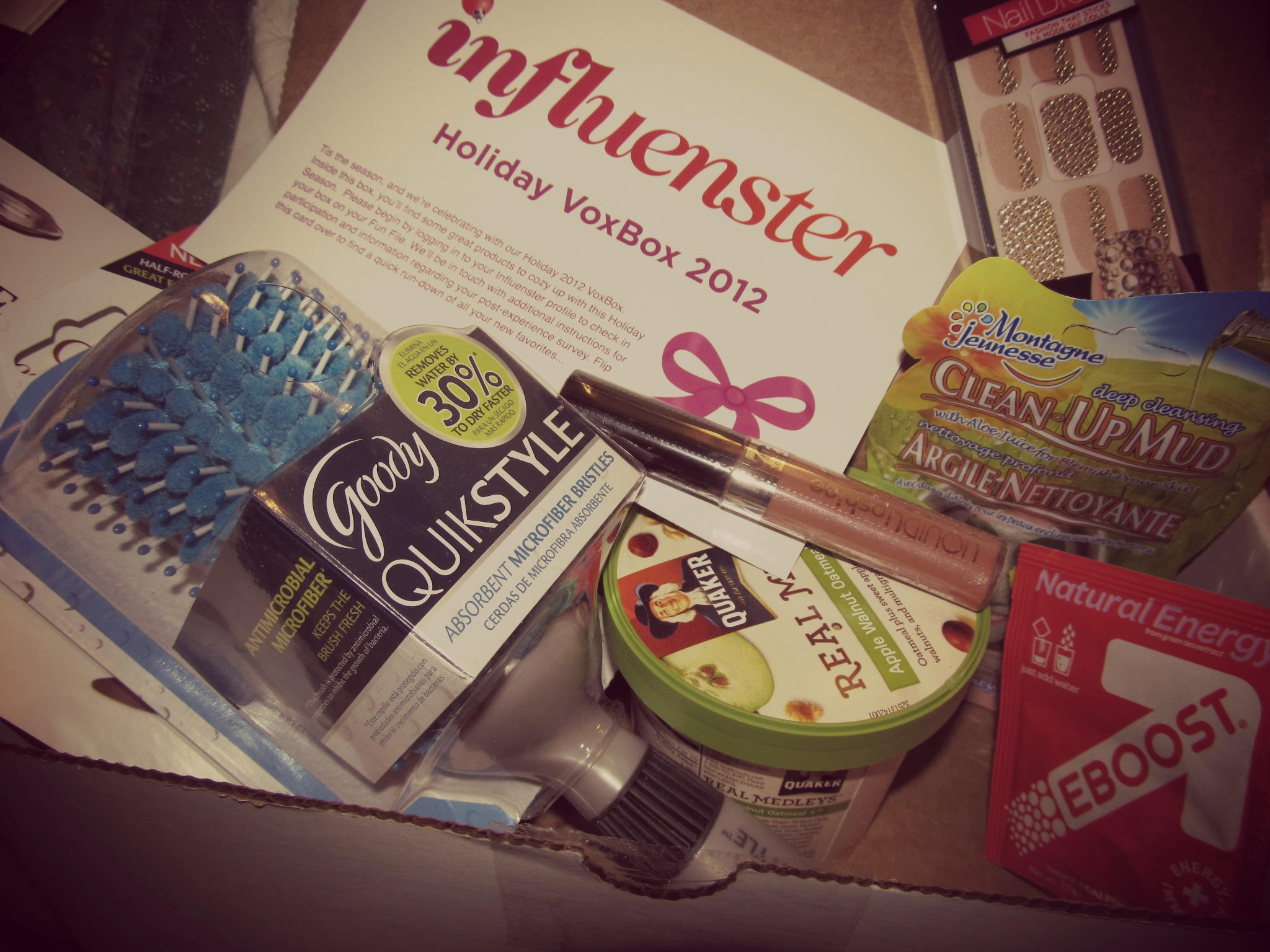 I've already started testing these wonderful products and will have a blog post for each product so check back often!
*All of these items were given to me complimentary for my honest review*